our Products
---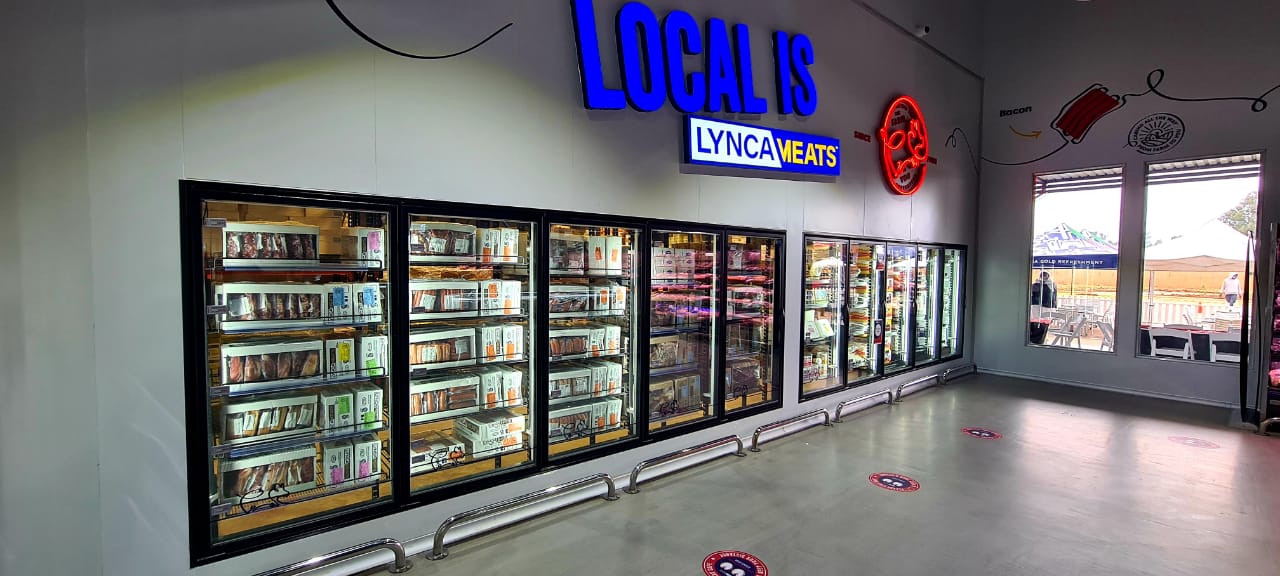 Creating That Perfect Layer Of Continuous Insulation Has Never Been Easier
Insulated Structures tailor-makes it's panels for a cold room in all shapes and sizes. This makes us the service provider of choice when facilitating the design and manufacture of cold and/or freezer rooms.
Our panels are manufactured with "brilliant white chromadeck", ready to install with our interlock and/or tongue & groove jointing systems.
Once the chromadeck panels have been constructed to specification, we then inject them with polyurethane foam. The chemical reaction that ensues causes the foam to expand, completely filling the interior space within the panel. This process creates a continuous layer of insulation that is not only rigid, but also fully adherent to the inner walls of the panel.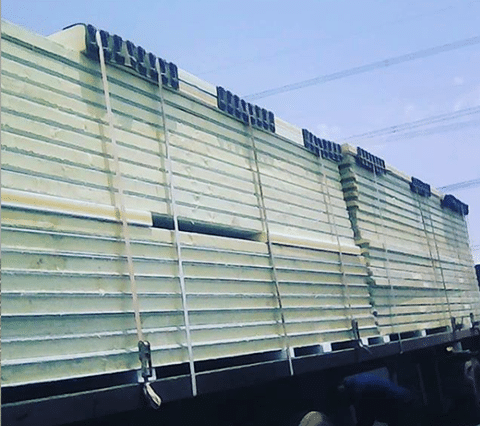 The Value Of A Cold Room With Polyurethane Injection
When insulating the walls, floors and/or ceilings of a cold room, most experts are aiming for that perfect thermal transmittance reading. This value (U-value) needs to be fairly low as it represents the rate at which heat transfers through matter.
Why Our Cold & Freezer Rooms Boast Far Superior Insulation
The U-value of our panels come in at a favourable 0.019 W/m²·K.
Our panels behave well against fire & don't combust as easily as other insulation methods.
Our panels act as a moisture regulating membrane, being water impermeable & vapor permeable.
Our panels don't attract rodents & other living things that could damage the insulation.
Manufacture & Installation
Our panels are manufactured and stored at our factory. Once installation commences, the panels get shipped and installed by our specialist team.
See our table below for technical specifications and for any further information, feel free to contact us on 011 462 2130.
| Dimensions | Features | Customisation |
| --- | --- | --- |
| Panel Thickness – 40mm, 60mm, 80mm, 100mm, 120mm. | Door Type – sliding and/or hinged. | Meat Rail System -support integrated within panel. |
| Panel Width – up to 1200mm. | Floor Type – various available (application dependent). | Panel Finish – smooth or ribbed (galvanised steel). |
| Panel Height – up to 12 metres (thickness dependent). | Safety – doors come with emergency release. | Panel Colour – frost white / black. |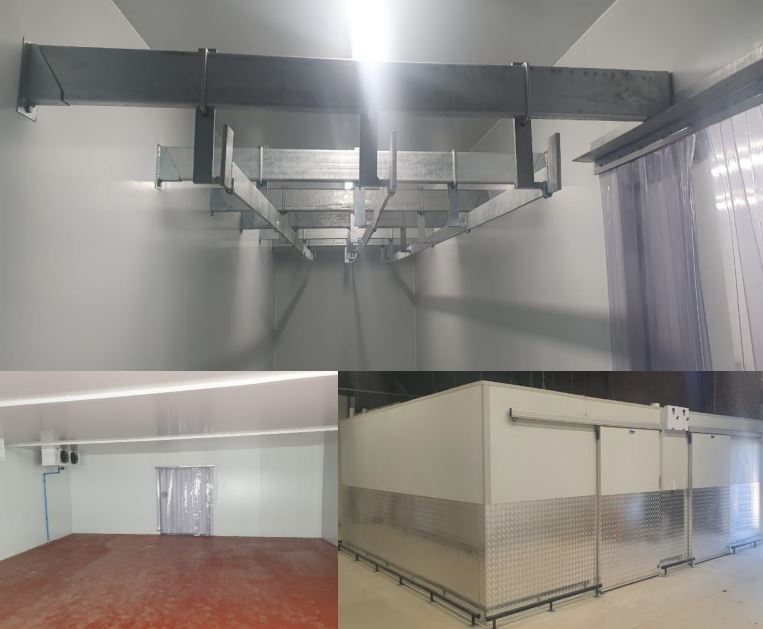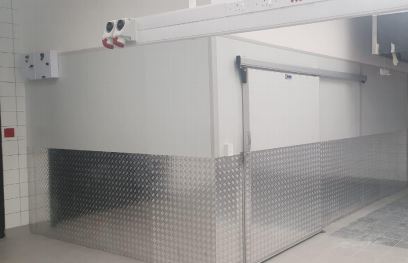 Polyurethane Panels
Panels are joined by high impact PVC interlock profiles that snap together easily to form a sealed joint.
The PVC used will compensate expansion and contraction due to temperature variation, preventing cracks and moisture penetration, which could result in reduction of insulation value.
Floors - Fabricated and Concrete
The inside floor finish of the fabricated floor is 2mm Aluminium Treated Plate or 0.8mm Galvanised Plate glued to a Marine Ply base.
Concrete floors are used for flush entry - no step up, and in permanent structures. Usually a recess of 150-170mm is used to accommodate the foam slab insulation and the concrete screed.
Meat Rails
Hot dipped galvanised or Electro Galvanised meat rails can be supplied and installed to client specifications. The meat rail support structure is integrated into the insulated panel.
Aluminium Chequer Plate
Aluminium chequer plates can be installed in freezer rooms or cold rooms as an option to protect panels from damage caused by scratching and light impact. Standard aluminium chequer plates are supplied are 1.6mm thick and 1250mm in height.