company at a glance
---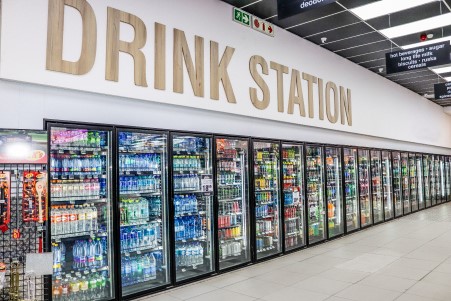 Insulated Structures is fully equipped to assist and offer solutions to all of your refrigeration requirements. Whether it is supermarket design, refrigerated cabinets or polyurethane insulated rooms, we can conscientiously complete any task at hand.
When it comes to efficiency, there is nothing more that we want than for your units to run efficiently and cost-effectively. We have a vast product range, and when it comes to keeping your produce fresh and safe, we have the perfect products for you.
We complete a variety of jobs, be it very large orders or small start-up businesses. Something about us we take very seriously; No matter the client, we pass the same professionalism, dedication and top level service to all our customers, because your business is important to you, and we value your wants and needs intensely.
We are continuously trying to improve our efficiency. Feel free to ask about our different Energy Saving Products that can result in a drastic reduction in your energy costs.
Our History
---
1989
Insulated Structures was registered in 1989 with the primary purpose of making a world class insulated panel.
The first small factory was in Strydom Park.
The very first customer was a meat processing plant next door, and 30 years later, the original installation is still in service. Furthermore, we still do business with the family who owned that original job.
1990 – 1997
By 1990, we designed and built a range of remote refrigerated display cases under the ORION brand. This was very well received by the market, and in particular by Woolworths.
In 1997 we signed a licence agreement with TYLER to manufacture cases to their design. The ORION brand was dropped as TYLER gained momentum.
Our transportation company with 30 years of experience is your best choice for shipping cargo of any size, storage, packing or delivering wares to your customers.
2017 – Present Day
In 2017 we launched a fresh new brand: SLIMLINE which we offer alongside TYLER.
In 2018, we relocated to larger premises in Tulisa Park, south of Johannesburg.
In addition to insulated panels and cabinets, we now offer the full turnkey solution including refrigeration.